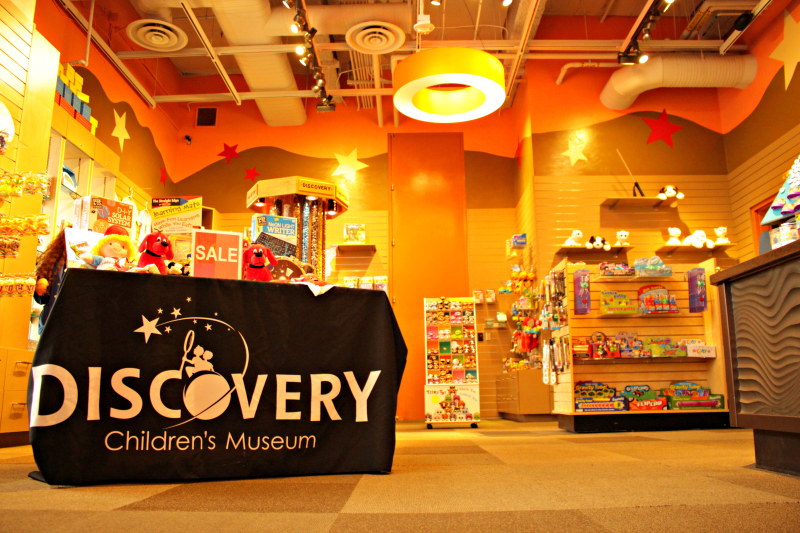 New Discovery
As Las Vegas has grown, the Discovery Children's Museum has grown with it
One may not think of Las Vegas as a place designed for children, but there are plenty of things for kids to do. Near the top of the list, whether for residents or tourists, is the Discovery Children's Museum, located downtown near the Fremont Street Experience.
The museum is currently located in a 58,000-square-foot, three-story building, although that's still a fairly new development. Originally called the Lied Discovery Children's Museum, it opened in 1990 in a humble space in the Cultural Corridor area, just north of downtown. (The Cultural Corridor is still home to several museums, as well as the Las Vegas Library.)
The Las Vegas metropolitan area has ballooned from about 700,000 people when the museum opened to nearly two million today. The Discovery grew with the city and eventually required a larger space.
In 2013, it moved to the Symphony Park development project, which was built on a former brownfield. Symphony Park is also home to a performing arts center and health center.
Inside the Discovery Children's Museum is the Discovery Store. Shawn Schwiesow has been the manager of sales and visitor services for about a year and a half. Schwiesow shared plenty of details on the store's operation with Museums & More.
How large is the store in terms of square footage?
Schwiesow: The store is 731 square feet, and the storage area is 345 square feet.
How large is the staff, and does it fluctuate throughout the year?
SS: One part-time clerk on duty at a given time. We have a bank of six clerks because we share staff with admissions operations. Additionally, we have a visitor services manager and an assistant manager, who divide their time between retail and admissions administration and supervision. Since visitor services and retail have merged, we have approximately six people trained to work in the store at any given time. During the summer, we typically hire two seasonal workers.
How many products do you carry?
SS: At any given time we have approximately 500 products in the store, but close to 900 SKUs in the system.
What are the top-selling categories?
SS: Plush is consistently a top seller, but science and novelty items are a close second.
How does the gift shop fit into the museum's overall mission?
SS: The mission of DISCOVERY Children's Museum is to provide a vibrant and engaging experience, through exhibits and programs, where children from economically and culturally diverse backgrounds actively participate in playful learning experiences that ignite a love of lifelong learning. We are striving to have the store reflect the visitor's museum experience. Our goal by the end of this fiscal year is to have every gallery in the museum represented in the store.
Are the gift shop's proceeds used to fund anything specific?
SS: Store revenue goes into the general operating fund.
Where do you typically look product display inspiration?
SS: As per our current goals, we are undertaking a comprehensive redesign of the store to better support our visitors' museum experiences. To this end, retail displays will mirror exhibit signage, include props based on recognizable exhibit components, and be filled with merchandise that directly relates to exhibit concepts.
Where do you typically look for new products?
SS: Trade shows are great for finding new products, but often we are contacted directly by vendors who are trying to get their merchandise in the museum.
Do you carry merchandise to coordinate with temporary displays? How far in advance do you have to plan to be ready for a new exhibit?
SS: Yes, we do. We start researching traveling exhibit-related merchandise approximately three months out from its date of arrival.
Does the store offer any sort of rewards program or membership discount?
SS: Members receive a 10 percent discount in the store.
How often do you typically rotate non-exhibit-related merchandise?
SS: We are constantly looking to bring in new merchandise to keep the store fresh, and if it sells quickly we definitely try to keep it in stock until it seems to slow down.
What is the best retail or profession advice you've ever received or could offer someone else?
SS: Care about your customer. A new sale or return business will follow.
The museum recently celebrated its 25th anniversary. Congrats! Did you do anything special to help celebrate it?
SS: Since September 2015 a different DISCOVERY Children's Museum logo item was feature each month along with a 25 percent discount, culminating with all logo items discounted for 25 percent the month of September 2016, and a 25th Anniversary Celebration was held Aug. 30, 2016.
Las Vegas has grown tremendously in recent decades. How has the museum grown with it?
SS: The Museum is in its 26th year of operation. Prior to opening its doors in a new location (Symphony Park) with a new name (DISCOVERY Children's Museum), the museum was located three miles away in the historic Cultural Corridor in Downtown Las Vegas. Over the years, the museum developed into a critical community asset and served millions of visitors, however, it outgrew its setting.
After a significant capital campaign, the Museum opened anew in a three-story building with 58,000 square feet of space in 2013. The new building is home to nine themed and interactive exhibition halls, a traveling exhibition gallery, retail and special event space.
Much more than just the relocation of the current museum, the new museum helps redefine Las Vegas as a city that values culture and the arts, an urban lifestyle and, most importantly, its children.